As we finish up our "Men of August" series, I think I've saved the best for last. Today we look at the career of a man who had more than 400 acting credits during six decades: William Schallert.
Schallert was born in Los Angeles, California. His father, Edwin, was a drama critic for the Los Angeles Times and his mother, Elza, was a magazine writer and radio host. She interviewed some of the most famous people in the entertainment industry. Being in LA, he went to high school with Alan Hale Jr., Nanette Fabray, and Micky Rooney.
Schallert was also a composer, pianist, and singer. His first love had been music, and he studied composition with Arnold Schoenberg. Unfortunately, he realized that some of the other students were more adept at hearing the music in their heads than he could and that would inhibit his making a living from composing.
William decided to be an actor and registered at the University of Southern California. He left school temporarily to join the Army Air Corps as a fighter pilot during WWII. Following the war, he returned to school, graduating in 1946. That same year he was one of the cofounders of the Circle Theater. Sydney Chaplin was one of his friends at the theater, and in 1948, his brother Charlie directed Schallert in a production of W. Somerset's Maugham's "Rain."
From 1947-1951, William appeared in 14 big-screen films, including Mighty Joe Young in 1949. He would go on to accept roles in seventy more films during this career, but for this blog, I'm going to concentrate on his television career, or we could be writing and reading for days.
Schallert married Leah Waggner in 1949. They were together for their entire lives, dying a year apart from each other. Waggner was also an actress and appeared with him in several episodes including The Patty Duke Show and The Dick Van Dyke Show.
During his career, he appeared in a lot of crime shows and westerns, but he could also do comedy as seen by his appearances on Burns and Allen, Father Knows Best, The Jack Benny Show, The Andy Griffith Show, The Dick Van Dyke Show, Bewitched, That Girl, The Partridge Family, and Love American Style. Some of these were his favorite appearances.
On the Partridge Family, he was able to use some of his music skills as Red Woodloe, a folk singer. The episode of The Dick Van Dyke Show, "A Word a Day," got a huge laugh for Schallert. It was similar to the episode when Rob is convinced that he and Laura got the wrong baby and Ritchie belongs to another family who he invites over and opens the door only to find Greg Morris, an African American. In this one, Ritchie begins using profanity and they assume it's one of his new friends and invite the parents over to see what type of uncouth people they are and Rob opens the door to find William Schallert, a reverend.
The admiral he played on Get Smart was one of his favorite all-time characters. William said, "The admiral was a charming character."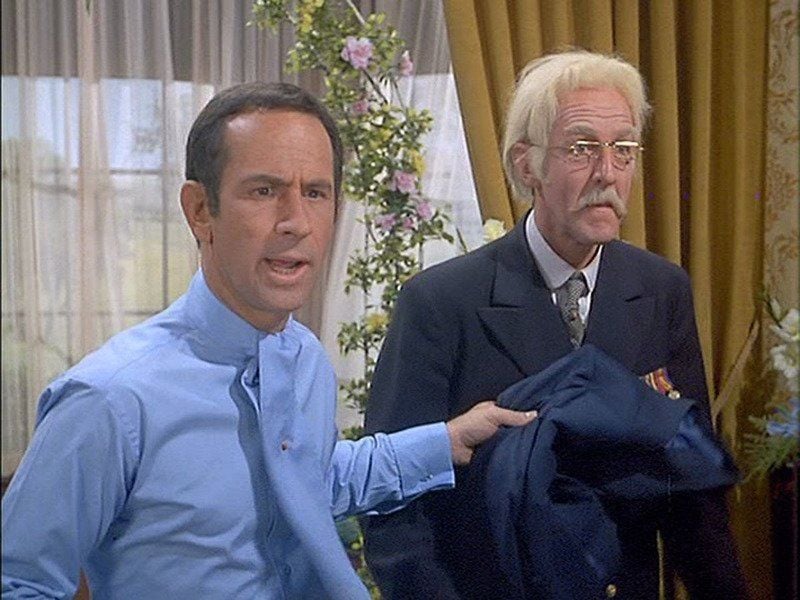 From 1979-1981, Schallert was the president of the Screen Actors Guild and was active in SAG issues and committees afterward.
During his six decades of acting, Schallert had recurring roles on eleven different series. The first was The Adventures of Jim Bowie in 1957. This show was set in the Louisiana Territory in 1830 and featured the people that Jim Bowie met there.
In 1958, William became part of the cast of Hey, Jeannie about Jeannie MacLennan, a Scottish woman, who has immigrated to New York and her adjustment to city life.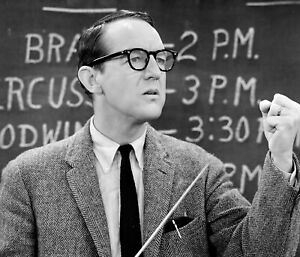 1959 found him on Phillip Marlowe as Lt Manny Harris. The same year he also began portraying Leander Pomfrit, a teacher on The Many Lives of Dobie Gillis. That role lasted three years.
It was in 1963 that he received the role that made him a household name. As Martin Lane, Patty's father and Kathy's uncle, on The Patty Duke Show. The show was on the air for three seasons, producing 104 episodes. Martin was the patient, wise father who knew when to give advice and when to step back and watch a small failure for a learning experience.
He and Patty became very close in real life. In an interview with the Closer Weekly, Schallert discussed their relationship. "When I think of her, she's family as far as I'm concerned. We had a very close relationship. Whenever I saw her it was always like greeting one of my kids. She just had a wonderful quality and I got to know her over the years and she was admirable in a lot of ways. She really did her best to raise her own kids and she certainly had very little help in her own life to do that, but she was very mature and she did a lot of growing up very fast. People take that kind of thing for granted far too easily, and she doesn't get the credit she deserves for that."
When the Patty Duke Show ended, Schallert began doing voiceover work in commercials and with his warm and friendly manner, it was a lucrative career for him for two decades, including the voice of Milton the Toaster for Pop Tart commercials. He said it was wonderful, "All you had to do was go in there and do it, you didn't' have to put makeup on, you didn't have to learn anything. I also had a knack for timing."
Although he had a successful voiceover career, his acting career was far from over. He would show up as a regular cast member on five more series before his career ended: The Nancy Walker Show, The Hardy Boys/Nancy Drew Hour, The Waltons, The New Gidget Show, and The Torkelsons. I especially loved his casting in Nancy Drew. When I read those books as a grade-school kid, he was exactly as I pictured Nancy's dad Carson Drew in my mind.
His last role was on Two Broke Girls in 2014. In that year, he announced he was suffering from peripheral neuropathy and had to wear leg braces some but also had to rely on a wheelchair most of the time. He passed away two years later from an undisclosed condition.
It sounds like Schallert had an amazing life. Growing up in Los Angeles and learning from his parents about theater and radio must have been a lot of fun. He said those connections led to a lot of opportunities like going to Shirley Temple's birthday parties. Then he started a theater at a young age, worked in television from 1951-2014, appeared in more than eighty movies, had a successful voiceover career, raised four great kids and enjoyed a long-lasting marriage. What a legacy to leave behind.