As we wind up "They Call Me Wilson," I think I've saved the best for last. If you watched television between 1956 and 1989 you will be very familiar with this entertainer. He had a prolific career and appeared on so many amazing television programs.
Dick Wilson was born Riccardo DiGuglielmo in 1916 in Lancashire, England. That same year, the family moved to Ontario, Canada. Not much is known about his early life, but at age 15 he began working as an announcer at CHML, a local radio station. He graduated from the Ontario College of Art and Design where he studied sculpture. He became a comedic acrobatic dancer and performed in vaudeville for two decades. He followed his parents' footsteps; his father was a minstrel vaudeville performer, and his mother was a singer.
He served in the Royal Canadian Airforce during WWII. In 1954 he moved to California and became an American citizen. He received his first television role in 1956 and would continue to receive offers until he retired 35 years later.
In 1957, he married Meg Brown and they would be married until his death from natural causes in 2007.
The first role he was offered was in 1956 on a Man Called X. This was an interesting show about agent Ken Thurston (Barry Sullivan) who went by the code name X. He took on dangerous cases in exotic locations all over the world for the Intelligence Bureau.
Not surprisingly many of the shows he was on in the fifties were westerns, since they dominated the air waves in that decade. He can be seen on The Adventures of Jim Bowie, Sergeant Preston of the Yukon, Wagon Train, The Texan, Cimarron City, and Tales of West Fargo. He also appeared on dramas including I Led Three Lives, Official Detective, Jane Wyman Presents, Westinghouse Desilu Playhouse, Not for Hire, and The Untouchables.
It was also during this decade he received his first big screen role. He appeared as a jury foreman in The Tattered Dress, a mystery in 1957. He would go on to get credits in 23 additional movies including The Ghost and Mr. Chicken (1966) and The Shakiest Gun in the West (1968), both with Don Knotts, and Caprice (1967) with Doris Day and Richard Harris.
During the 1960s, we saw him everywhere; he appeared on 63 different shows and often appeared on the same show as different characters. He continued his western appearances on shows including Maverick, The Rifleman, Bat Masterson, Death Valley Days, and The Virginian.
We also see in him dramatic roles on M Squad, The Law and Mr. Jones, Perry Mason, Route 66, Ben Casey, The Twilight Zone, and The Fugitive.
Sitcoms definitely kept him employed. In the early sixties, he can be seen in Bachelor Father, The Bob Cummings Show, The Farmer's Daughter, The Jack Benny Show, and Hazel. The mid sixties found him on The Bob Hope Show, My Favorite Martian, Gomer Pyle, Donna Reed, Gidget, The Monkees, My Mother the Car, and Please Don't Eat the Daisies. As the sixties wound down, he kept busy on My Three Sons, Petticoat Junction, The Flying Nun, The Carol Burnett Show, That Girl, Get Smart, Mayberry RFD, I Dream of Jeannie, Room 222, and The Bill Cosby Show.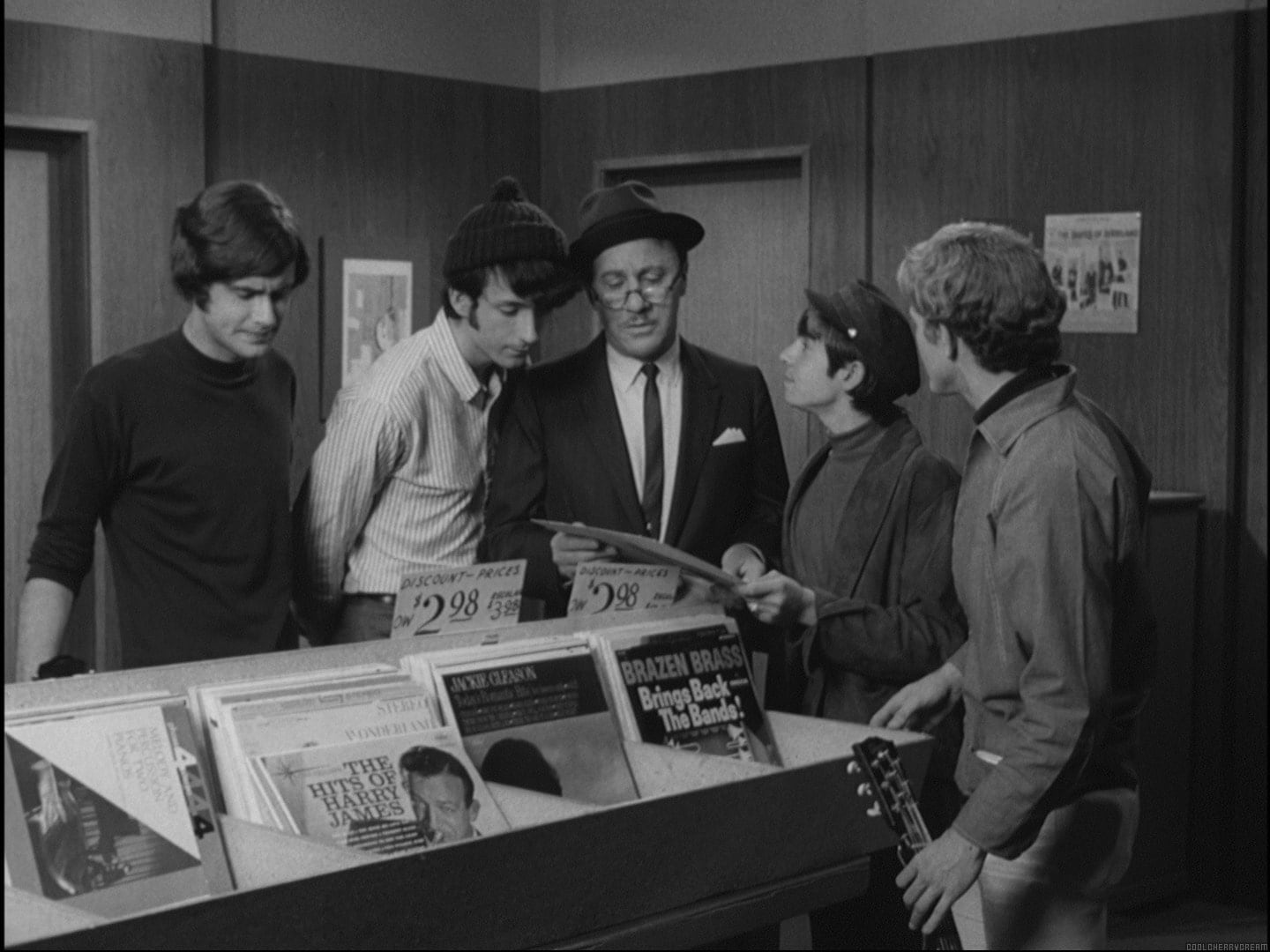 From 1963-1966, Wilson was offered his second permanent role for a television series. He appeared as Dino Barroni on McHale's Navy.
Three of his most successful roles began in the mid sixties and continued for much longer. Wilson appeared on Bewitched for the first time in 1965. However, he would be featured on that show 18 times before 1972 as eighteen different characters. This means he was on the show more than regular cast members Paul Lynde, Maurice Evans, and Alice Ghostley. He often received the role of the "local drunk" on various sitcoms, but he abstained from alcohol for his entire life.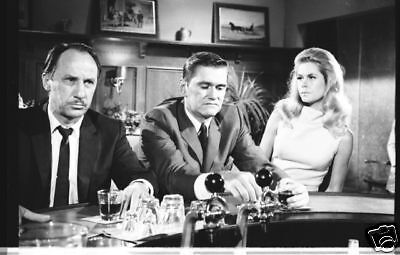 In 1966 he began appearing on Hogan's Heroes and he would show up in 8 episodes between then and 1971.
However, his most prolific role of his career began in 1965 when he took on the role of Mr. Whipple for Charmin commercials. It wasn't a bad gig. He worked 12-16 days a year and made $300,000 for that time. It was not easy work though. Dick described his work in a 1983 interview: Commercials are "the hardest thing to do in the entire acting realm. You've got 24 seconds to introduce yourself, introduce the product, say something nice about it and get off gracefully." He also liked to relay that the first commercial series was made in the appropriately named Flushing, New York.
His tagline in the commercials was "Please don't squeeze the Charmin," although we would often find Whipple squeezing the product when he thought no one was looking. In appreciation for his work, Proctor and Gamble provided him with a free life-time supply of Charmin toilet paper.
In all, he appeared in 504 commercials between 1965-1989 and again from 1999-2000. In the late 80s he retired due to health concerns. He had two strokes and brain surgery. The company did bring him back in 1999 for a year as Mr. Whipple.
Even after he became Mr. Whipple, he received work in television. During the seventies, he would choose roles on Nanny and the Professor, Marcus Welby, Love American Style, McMillian and Wife, The Doris Day Show, The Paul Lynde Show, Maude, The Bob Newhart Show, Alice, and The Rockford Files among others.
His career declined in the eighties, but he still managed to tackle several roles and could be seen on Quincy, The Misadventures of Sheriff Lobo, Small and Frye, and Square One Television. His last role was in 1989 on Small Wonder, a show about a robot who lives with a family and is portrayed as a child to the community.
All in all, he had a pretty amazing and full career.  He was able to appear in a variety of genres and, even after being so well known as a drunk or as Mr. Whipple, he was not typecast as a specific character. Two of his three children followed in his footsteps, son Stuart as a stuntman and daughter Melanie Wilson as an actress, who was best known for her 102 appearances on Perfect Strangers and several roles on Step by Step.
Like Charles Lane, Dick Wilson is one of my favorite character actors. He provided thousands of hours of entertainment for us. It's worth watching some classic television episodes just to see if you can spot him. Thank you Mr. Wilson for providing so much joy for so many years.