This month's blog series is "It's My Show." Today we are beginning with a show I've discussed a few times over the years that had the perfect cast and concept, but it was cancelled after only one season: The Phyllis Diller Show which also went by The Pruitts of Southampton.
The show was created by David Levy in 1967 and was loosely based on the book House Party by Patrick Dennis. Levy was also the creator/producer for The Addams Family which aired from 1964-1966. The shows also shared composer Vic Mizzy who wrote the themes for both series. Mizzy also wrote the catchy tune from Green Acres. The opening theme song had Phyllis Diller dancing, skipping, and singing through the mansion, and the lyrics were:
PD: Howcha do howcha do, howcha do my dear
What a LOVELY surprise, nice to see you here.
RG: All the bills have been long overdue my dear.
PD: File them under I.O.U…
Howcha do, howcha do, Well HELLO, it's you!
Like my beads, like my dress?
Aren't they marvy-poo?
They belong to the internal revenue.
And they got us eating stew.
CHORUS: The Pruitts of Southampton,

Live like the richest folk,
But what the folk don't know is that
The Pruitts are flat broke!
PD: Howcha do, howcha do, howcha do, my dear
RG: We are out of champagne, and I'm stuck, my dear.
PD: Ask the butler to lend you a buck, my dear.
Howcha do, howcha do, howcha do…
The Pruitts, an incredibly wealthy family, live in the Hamptons. After going through an IRS audit, the family realizes they owe so much in back taxes, $10,000,000 in fact, that they were now broke. The IRS agrees to let them continue living in their mansion because they think exposing such a wealthy family's poverty would cause a lot of repercussions.
Phyllis Diller starred as Phyllis Pruitt. Phyllis lives with her uncle Ned (Reginald Gardiner), her brother Harvey (Paul Lynde), her daughter Stephanie (Pam Freeman), brother-in-law (John Astin), and their butler (Grady Sutton). Midseason, the show was revamped and the family brings in boarders to raise money, including Norman Krump (Marty Ingels) and Vernon Bradley (Billy De Wolfe). They should have been able to raise a bit of money with 68 bedrooms in the house. Other characters included Regina Wentworth (Gypsy Rose Lee), their nosy neighbor and Baldwin (Richard Deacon), the IRS agent. The incredible Charles Lane plays Max.
In addition, there were a lot of guest stars during that single season including Ann B Davis, Bob Hope, Arte Johnson, John McGiver, Louie Nye, Hope Summers, and Mary Wickes.
The shots of the family home were filmed at the Vanderbilt mansion, Biltmore.
The show began on Tuesday nights. At the time, The Red Skelton Hour was one of the most popular shows on television and was tough competition. When the show was revamped, it moved to Friday nights where it was up against Friday Night at the Movies and T.H.E. Cat. If you don't remember that show, don't feel bad, you probably remembered very few of the new series that debuted that year.
1967 was not a very profitable year for sitcoms specifically. Besides Phyllis Diller's show, the season aired Run Buddy Run, Mr. Terrific, The Jean Arthur Show, Occasional Wife, and Pistols and Petticoats. That Girl was one of the few shows to return the following season.
Even though it was named as one of the worst sitcoms ever in several TV Guide listings, critics at the time praised the show. Phyllis Diller was nominated for a Golden Globe for Best Actress in 1967. Marlo Thomas won, but there was some great competition including Elizabeth Montgomery, Barbara Eden, and Barbara Stanwyck.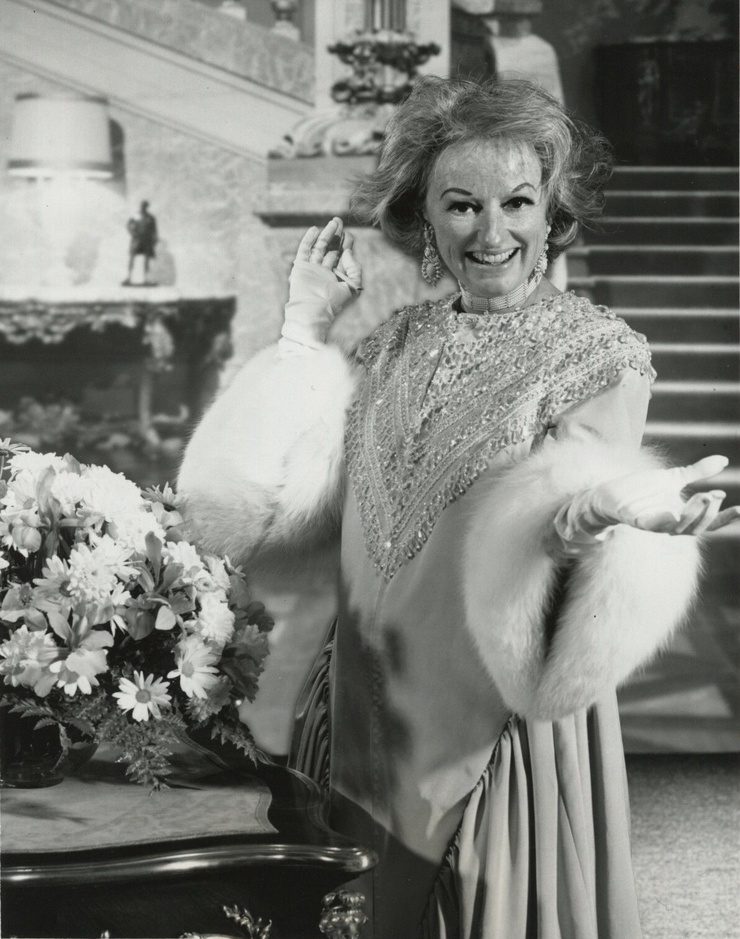 One reviewer on imdb.com titled their review "The worst thing I have ever seen in my life" and followed up with a review that said, "Just kidding, this show is amazing and hilarious and that is why I gave it a 10/10."
When Vic Mizzy discussed the show in a Televison Academy interview, he said the director was not any good, the scripts weren't as funny as they could have been and sometimes Phyllis didn't know her part. He thought those were the reasons the show failed. He thought it could have been unbelievabley funny.
One day Vic got a large check from England and it turns out the show was a hit there decades after it was aired in the United States.
I watched a couple of the episodes on youtube for this blog. Phyllis Diller was in rare form. Her hair is crazy like always and slapstick was part of her performance. The laugh track was annoying, but the show was funny at times. Pam Freeman was a breath of fresh air. In one of the episodes, Phyllis and her brother-in-law were trying to finance a pizza-making machine. They had to work around the fact that Baldwin from the IRS put a pay phone in the home to keep them from making so many long-distance calls. One of the funniest scenes was when Phyllis and her brother-in-law climb up one of the phone poles to tap into the line to talk to Baldwin pretending to be other people in order to get Baldwin to approve their financing. Phyllis had to come up with a variety of different voices during the calls. You could definitely hear a bit of Green Acres influence in the background music for this show. This was a show that only could have been produced in the sixties.
One of the best parts of watching the show was seeing the old commercials. I had forgotten the one about Joy dish soap when the dinner guests could see themselves in the plates. It just reminded me it was joyful to see these old shows in their entirety.
It was a fun show to learn about with an outstanding cast and should have been much more successful than it was. Whether the failure came from the director, the scripts, or some other behind-the-scenes issue, I'm not sure. It's worth watching an episode or two just to see the wackiness that was associated with some sixties shows, but if I have to watch ten episodes of a show, I'll take That Girl every time.