Since January was all about female sitcom actresses, this month we give the men their fair due. We begin this series, "The Men of August," with Tom Bosley. Anyone who was a Happy Days fan knows why Bosley is part of this line-up.

Bosley was born in Chicago in 1927. His father was in real estate and his mother was a concert pianist. After graduating from high school, he served in the Navy during WWII. His father was in WWI and then served again in WWII, building army bases on the coast.
Following the war, he attended DePaul University in Chicago, declaring his major as Pre-Law. He had to take night classes because the day classes were full, and after getting tired of teachers not showing up, he switched to a radio school, hoping to be an announcer because he loved baseball, but acting eventually tugged at his heart." In 1949 and 1950 he performed at the Woodstock Opera House in Woodstock, Illinois with Paul Newman. He was in the first live television show ever done in Chicago which was a production of Macbeth, about 1948 (on WBKB).
In the early fifties, he moved to New York and held a variety of jobs, including coat checker at Lindy's restaurant, doorman at Tavern on the Green, and Wall Street bookkeeper. He continued to audition for his big break. During the fifties while he was looking for work, he shared rent with another Chicago actor trying to make it in the entertainment business: Harvey Korman.
With one foot in Broadway and one in television, Bosley took on a variety of roles in his early career. In 1955 he appeared in a television production of "Alice in Wonderland" as the Knave of Hearts. In 1959, he won a lot of acclaim as New York mayor Fiorello H. La Guardia in the Broadway musical "Fiorello!" and won a Tony award. Bosley would later return to Broadway in the 1990s taking on the roles of Maurice in "Beauty and the Beast" and as Cap'n Andy in "Show Boat."
In the 1960s he explored motion pictures and landed his first role as a suitor of Natalie Wood in Love with the Proper Stranger.
Although he continued to appear in the big screen, the little screen took up most of his time in the sixties and early seventies. In 1962 he played opposite Tony Randall and Boris Karloff in "Arsenic & Old Lace." His face became a familiar one showing up in Car 54, Where Are You?, Bonanza, Get Smart, Route 66, Dr. Kildare, The Mod Squad, The Streets of San Francisco, Bewitched, McMillan and Wife, and Marcus Welby, among others.
It was also during this decade he married Jean Eliot. They were married until she passed away in 1978.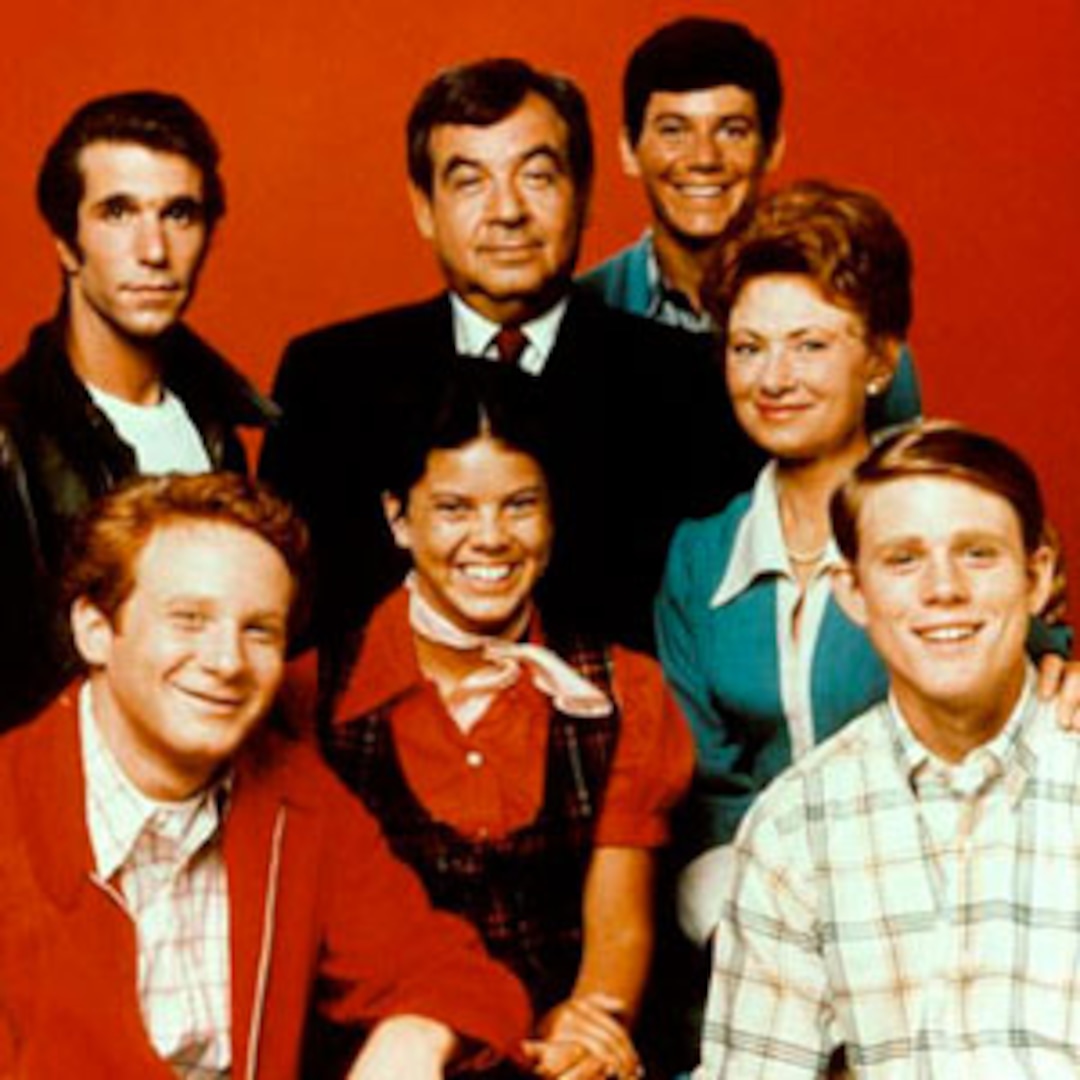 In 1974 he accepted the role that would make him a household name. "Love and the Television Set" was one of the four skits appearing on an episode of Love American Style, and I actually remember watching it. Garry Marshall developed it as a pilot, but the network wasn't interested in turning the pilot into a show when it first came up. However, once George Lucas released American Graffiti in 1973, also starring Ron Howard, ABC took another look at the period show. The first two seasons, the show focused more on Richie Cunningham as he interacted with his friends and family. Jerry Paris (Jerry Helper on The Dick Van Dyke Show) directed 237 of the episodes. Happy Days was described as relentlessly ordinary. The plots revolved around the same types of problems most teens experienced in the fifties: dating, wanting to be popular, peer pressure, and similar issues.
Bosley originally turned down the role but reconsidered after reading the script more thoroughly; he was drawn to a scene between Howard and Richie that moved him. Bosley said he also was looking for some security. His wife was sick at the time, and they thought she might have epilepsy, which was later determined to be a brain tumor; he wanted an easier schedule in order to care for his wife and help raise his daughter.
He captured the sometimes cranky, but lovable, Howard Cunningham perfectly. He might not agree with his children, but he was always there for them, and he was apparently always there for his castmates who all remembered him as a kind, fatherly figure.
For a decade, Bosley developed the role of Howard into a much-loved sitcom father. Bosley said none of the characters were well defined in the early scripts. The cast developed their characters as relationships developed. He described the actors as a baseball team that never made errors; they just clicked and had a wonderful rapport.
During the run of the show, his wife passed away from her tumor, and in 1980 he married actress Patricia Carr whom he stayed married to until his death.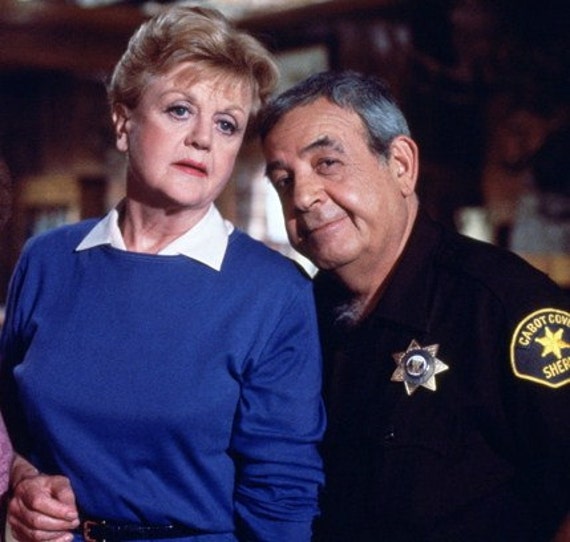 When the show ended, Bosley was immediately offered another role. Although he appeared in a variety of shows in the early eighties, including five episodes of Love Boat, he moved from Milwaukee to Maine to help Jessica Fletcher solve mysteries on Murder, She Wrote. Bosley said the role of Jessica was written for Jean Stapleton, but then she did not want to do it so it was offered to Angela Lansbury. He and Angela had worked together in the past, so he did the pilot. It was supposed to be a one-time role, but they brought him back nineteen times without a contract. As Sheriff Amos Tupper, he spent four years trying to figure out why so many murders took place in peaceful Cabot Cove. He then retired from the police force and moved to live with his sister.
He actually did work with a sister in his next role on Father Dowling Mysteries. As Father Frank Dowling by day, he moonlighted, solving mysteries with his assistant Sister Stephanie Oskowski (played by Tracy Nelson, Rick Nelson's daughter and granddaughter of Ozzie and Harriet).
Bosley described Father Dowling as being a lot like himself: calm, quiet, and caring. While murders occurred on the show, there was no violence. When they were casting the part for the housekeeper, they described the character as a Mary Wickes type, and Bosley told them to just get Mary Wickes, and he loved working with her. He enjoyed that show more than any of the other shows he worked on. The cast was totally caught off guard when it was cancelled. The network wanted to do a show with James Earl Jones and Richard Crenna. They gave Crenna's agent a short-time period to agree to the show and he agreed before the limit ended, so the network was forced to delete a show from the current schedule to make room for this new show and they chose Father Dowling; the James Earl Jones show, Pros and Cons, also about several private detectives, and was dropped after 12 episodes.
When the show ended in 1991, his career definitely did not. When asked if he was going to retire, he replied, "Don't be silly—actors spend half of their careers in retirement." He continued appearing in a variety of shows (39 in all) until his death in 2010 from a staph infection.
There are several actors I get confused by at times because of their similarities. One is Ray Walston from My Favorite Martian with Jonathan Harris from Lost in Space. The other is Tom Bosley with David Doyle from Charlie's Angels. At least I felt better about my mental error after doing research on Bosley. Apparently, David Doyle was named "Bosley" on the show because people confused the two actors so often.
I'm sure Tom Bosley would have made an excellent attorney or announcer, but I'm happy that he followed his acting passion, and I'm thankful for the five decades he was willing to entertain us with his special gift.