We are kicking off the new year learning about some of our favorite women from the golden age of television. Today we learn about an actress who was often described as difficult to work with personally but a consummate actress. Today let's meet Frances Bavier, everyone's favorite aunt.
Born in a traditional brownstone in New York City in 1902, Frances planned on becoming a teacher and attended Columbia University. However, she felt drawn to the stage and found herself enrolled at the American Academy of Dramatic Arts. Graduating in 1925, she received her first Broadway role the same year, appearing in "The Poor Nut." Her big break came in the production of "On Borrowed Time." Her last Broadway appearance was in 1951 with Henry Fonda in "Point of No Return."
Bavier would be part of the Broadway scene for a few decades before moving into films. Perhaps her best-known silver screen role was Mrs. Barley in The Day the Earth Stood Still. Bavier would continue to appear in movies throughout her career including her last performance which was in Benji in 1974.
In 1928 Frances married Russell Carpenter, a military man, and they divorced in 1933. During WWII Frances toured with the USO to entertain the troops. Frances reflected on her marriage later in life and said that he was a very charming man but did not understand her need to be an actress. She said as much as she loved him, she loved acting more.
Her first television roles were in drama series such as Ford Television Theater, Chevron Theater, and Pepsi Cola Playhouse among others in the early fifties. The mid-fifties found her in a variety of series, including Duffy's Tavern, The Lone Ranger, Dragnet, The Ann Sothern Show, Perry Mason, and Wagon Train.
Frances would be offered two recurring roles in sitcoms during this time. From 1954-56, she was one of the cast members of It's a Great Life as Amy Morgan who ran a boarding house. When that show ended, she was cast on The Eve Arden Show as Nora, Eve's mother and housekeeper.
In 1960 she happened to be cast as Henrietta Perkins in an episode of Make Room for Daddy with Danny Thomas. That particular show featured a little town called Mayberry where Danny and his boys were pulled over for speeding and met Sheriff Andy Taylor. When that episode became its own show, Henrietta Perkins transitioned to Aunt Bee.
Aunt Bee was a major character in The Andy Griffith Show, and Bavier continued with the show when it became Mayberry R.F.D. with Ken Berry as the star. Bavier was nominated and won the Emmy for her role in 1967.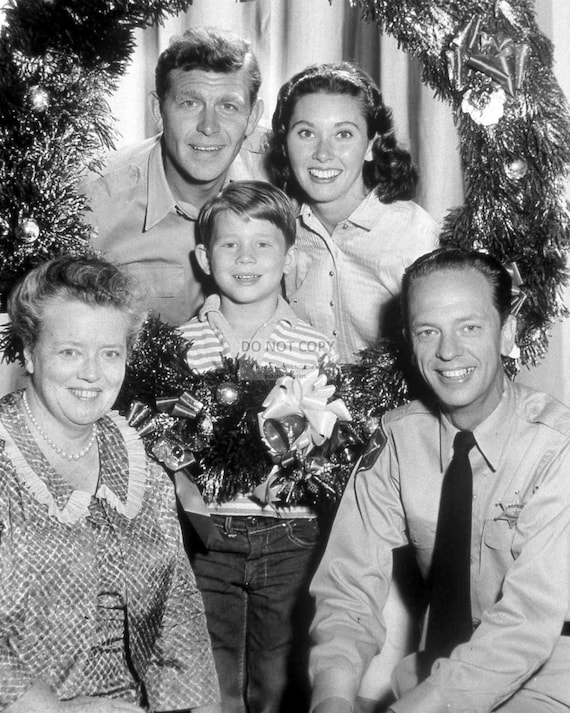 Fans loved the relationship Andy and Aunt Bee had, although in real life Andy and Frances were not close. The entire staff was cautious in their approach when working with her because she was easily offended. Ron Howard, always tactful, was pressed on his relationship with her and just replied that "I just don't think she enjoyed being around children that much." Producer Sheldon Leonard commented, "[She] was a rather remote lady. Highly professional and a fine comedienne, fine actress with very individual character. She was rather self-contained and was not part of the general hi-jinks that centered upon Andy on the set."
Producer Richard Linke commented that "She was very touchy and moody due to her age, and you had to be very careful how you treated her and what you said around her. I think Andy offended her a few times, but they became very close friends."
"I think Frances thought I was a gentleman," mused actor Jack Dodson, who played Howard Sprague on the show. "I'm not, really, not any more so than anybody else. Since I had fewer scenes to do with her, I had fewer opportunities to swear in front of her, which is why we never had any difficulties. Frances was temperamental and moody, but she kept 99 percent of that to herself. Once in a while, she would get mad at someone. She was the only person in the whole company whose feelings you had to be careful not to hurt."
Pop culture historian Geoffrey Mark, wrote, "She was a very talented lady, but she was very difficult to work with, and nobody could really figure it out. Eve Arden had trouble with her on The Eve Arden Show. That's the earliest I can point to where Frances was already getting to be persnickety. I can only repeat what I was told, but on The Andy Griffith Show, Howard Morris, who played Ernest T. Bass on the show and directed episodes of it, said that directing Frances was like stepping on a landmine. If you would ask her to move three inches to the right to get in the proper frame, or, 'Could you stand up when you say that line?', she'd blow a fuse and refuse. It was, like, 'I'm an actress and I know what I'm doing. How dare you try to tell me when to walk and where?' It's like yes, you are an actress, but an actress takes direction from the director. Why in the world would you make what is already a stressful situation more stressful?"
However, Andy mentioned during a Larry King interview that Frances phoned him four months before her death and apologized to him for being difficult to work with. Perhaps being alone and reflecting on her past behavior gave her some perspective on the situation, because she told a reporter with the Times Record in Troy, NY that "I don't have a lot of friends. I don't see how anyone my age working as hard as I do can have a big social life. I get very annoyed with people and the older I get, the crankier I am. This work has had an effect on my personality. I'm impatient with people and oriented to action."
In 1972, Bavier retired. She bought a home in Siler City, North Carolina. The stately house is a three-story brick home with stone accents and located at 503 West Elk St. The house was built in 1951 by a local doctor. When asked about her choice of retirement, she said that she "fell in love with North Carolina, all the pretty roads and trees."
It must have been a bit of a lonely life though. She was pretty much a recluse and lived with 14 house cats. She had no children, and there was no family living nearby. She promoted both Easter Seals and Christmas Seals and often wrote letters to her fans. In an interview with the San Bernardino County Sun, she talked about one of her hobbies: launching imaginary expeditions to remote corners of the world via her collection of maps. During the production of The Andy Griffith Show, Frances mentioned in an interview in the Charlotte News that when she felt lonely, she went to a supermarket and somebody would always look at her and smile and say "Why, hello, Aunt Bee."
Frances realized the 3700 residents of Siler City had a difficult job relating to her as well. As she put it during a local TV interview, she was "a 70-year-old lady that probably wants to be alone and they're having a problem with trying to be friendly and show their friendliness, and at the same time not intrude. That makes it very difficult for them. Living here has been a difficult adjustment for me. I have a great deal to learn from Siler City and North Carolina. It's an entirely different and new way of life."
When she passed away in 1989, she left a trust fund of $100,000 to the police department in Siler City that would provide an annual bonus to all police personnel. Most of her $700,000 estate was left to the hospital foundation. She was buried in her adopted hometown, and her tombstone reads "Aunt Bee. To live in the hearts of those left behind is not to die."
Frances mentioned in several interviews that she loved the character of Bee, but it was hard to be stereotyped in one role. She told The Charlotte News that "Once in a while I get a hankering to play a really bad woman. . . I was really vicious in a Lone Ranger episode, but so many people wrote in outraged at what I was doing, I guess it was a mistake. Sometimes it gets me down to think I've lost my own identity as an actress. But other times I get a lift when I realize that I'm really doing quite well.
I can't imagine having to become another person for so much of my life and always having to be that person to so many people that you would feel like people didn't really know you as you. The Andy Griffith Show is one of those shows that you read about where the cast truly had a special bond and formed close ties, and Frances must have felt bad that she was not part of that group even if it was her own choice to be excluded. She must have developed a love for Mayberry since she decided to find a small town similar to it where she could live out the rest of her life. Even though she says she never got over her homesickness for New York, she chose to be buried in Siler City as well. I'd like to think she finally found her own Mayberry where she could live and bond with the community as Frances instead of Bee, but it sounds like that continued to be a struggle for her. I hope she realizes how many people loved her character and the joy she has brought to so many fans in the past six decades.