We are part way through our October blog series, "What a Character." Today we look at someone we all remember from the golden days of television: Leon Ames.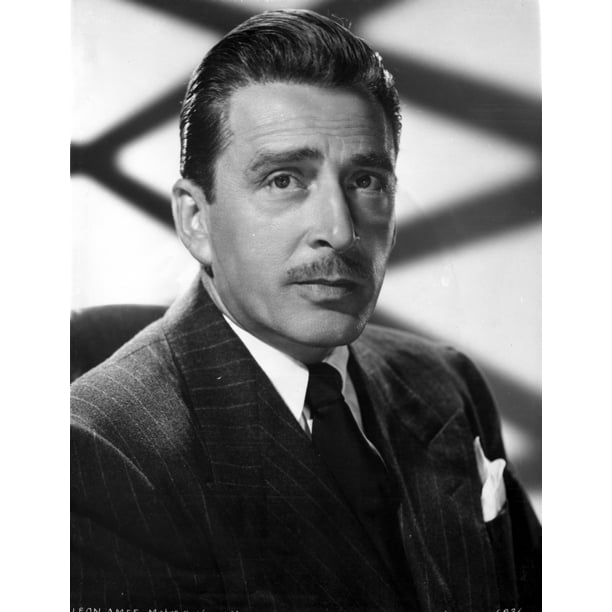 Ames was born Harry Wycoff in Portland, Indiana and was raised on a farm. He said he changed his name because it was often misspelled which I can understand because some sources say "Wykoff," and some say "Waycoff" in addition to "Wycoff." Ames was his mother's maiden name.
After graduation, he enrolled in Indiana University at Bloomington. He then served in the field artillery for WWI and later transferred to the flying corps.
After his discharge, at some point, he began working as the stage manager for the Charles K. Champlin Theatre Company. He had always wanted to be an actor and soon began acting with the group, eventually gettng the lead in a Los Angeles production of "Tomorrow and Tomorrow." For three years he was with the Stuart Walker Stock Company in Cincinnati, Ohio. Broadway would be a big part of his early career as he debuted in 1933 in "It Pays to Sin" and went on to perform in another eleven shows.
In 1937, Ames decided to make the move to Hollywood. At that time, he met Christine Gossett, and the couple married in 1938. Leon and Christine appeared in several films together including Eighth Wife and Suez, but after having two children, Christine retired from acting to raise the children. The couple was together for the rest of Ames' life.
Ames accumulated 158 acting credits; 125 of those were on the big screen. His debut came in 1931 in Quick Millions and his last role was as the grandfather in Peggy Sue Got Married in 1986.
Even though 5/6 of his career was spent in films, I am including him in our television character series because the 1/6 of his career in television made quite an impact. From 1951 until 1979, he would appear in 29 different shows, and five of those would be as a regular cast member.
Not surprisingly, given his depth of film work, he began his television career in a variety of drama shows such as Screen Directors Playhouse and Studio One. In 1953 he was cast as Clarence Day in Life with Father, adapted from the film. Unfortunately, the show only lasted for a limited number of episodes. I'm not sure how this show fit into the television schedule because it was on for three seasons; a few sources listed 8 episodes, imdb.com lists 10 episodes, and tvseriesfinale.com mentions 27 episodes; even then, it would mean 9/year which doesn't seem to make a lot of sense. Fun fact, this was the first show in Hollywood to be filmed in color.
After the cancellation of Life with Father, he continued to guest in dramas, but was once again offered a recurring role in a comedy on Father of the Bride in 1950, another television show that was adapted from the big screen.
In the sixties, he gravitated toward sitcoms, showing up in The Lucy Show, Please Don't Eat the Daisies, The Beverly Hillbillies, and The Andy Griffith Show.
It was during this time, that Leon probably became best known to television fans. From 1963-1965, he portrayed Gordon Kirkwood on Mister Ed. During the early seasons of the show Roger (Larry Keating) and Kay Addison (Edna Skinner) lived next to Wilbur Post (Alan Young) who owns Mister Ed. They become good friends with Wilber and his wife Carol (Connie Hines). Keating died in 1963 and Ames and his wife Winnie (Florence MacMichael) buy the Addison home. We also learn that Kirkwood was Wilbur's former commanding officer when they were in the US Air Force.
In a frightening experience, in February of 1964, an intruder entered the Ames household and held Leon and Christine hostage, demanding $50,000. Ames phoned his business manager and asked him to go to the bank and then bring the money to the house. Once he got the money, the intruder left Ames tied up in the house and forced Christine to drive him in their car. Before leaving, he forced both the business manager and a guest at the home into the car trunk. Luckily, before Ames' manager brought the money to the house, he had called police who eventually caught up with the car, surrounded it, and freed the hostages.
His next regular role was that of Dr. Roy Osborne on My Three Sons. I enjoyed his performances on this show. At first, Robbie thinks he is too old-fashioned to be Katie's Ob/Gyn because he delivered her, but Robbie soon learns his caring ways and wealth of experience is invaluable.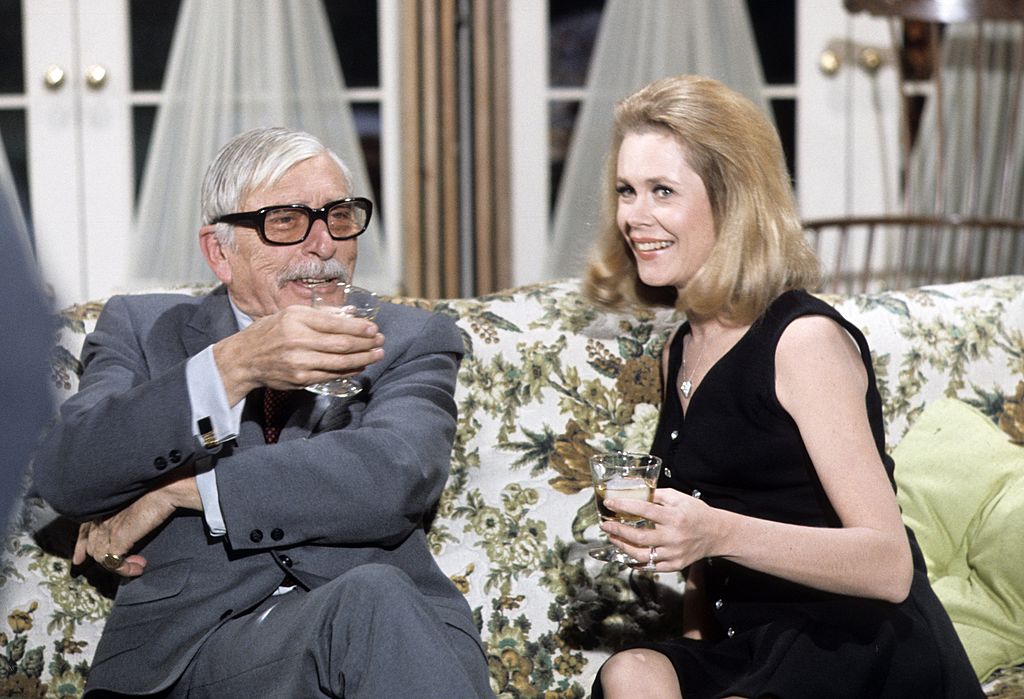 The remainder of his television career was spent in a variety of genres including Bewitched, The Virginian. Apple's Way, and Emergency, among others.
Ames was one of the founders of the Screen Actors Guild in 1933 and became president of SAG in 1957. In 1980, Ames was the recipient of the Screen Actors Guild Life Achievement Award.
In addition to his acting duties, in the sixties, Ames opened several Ford dealerships in California.
Leon died in October of 1993 after having a stroke.
One of my favorite roles of Ames was as the father in Meet Me in St. Louis. He had that perfect gruffness for a paternalistic role but made it obvious that there was a giant teddy bear just below the surface. What a character he was.