As we continue looking at some of our favorite actresses, today we get to spend some time with Beverly Archer. Beverly was born in Oak Park, Illinois in 1948 but grew up in California.
Beverly knew she wanted to enter the acting profession and studied at both San Francisco State University and UC Santa Barbara where she majored in drama. But once she graduated, she decided acting wasn't for her. She worked for Wells Fargo for two weeks and then accepted a job with Abbey Rents in Los Angeles where she worked for three years. She says she was lonely and not having fun, so she started taking acting classes again and working with theater groups.
Unlike a lot of actors who have to spend decades before nabbing their first series, the first two television roles Beverly received were regulars. However, Beverly paid her dues working in commercials before appearing on a series. She said they gave her confidence that she could make a living acting, so she was able to quit her job.
In 1976, she appeared on The Nancy Walker Show. She played Nancy's daughter, Lorraine. In a recent interview with Sitcoms Online, Beverly said she ran into a guy she had done some theater with who had become an agent. He signed her and got her the audition for the show. Archer was reading the script with several other actresses but apparently, she was the only one who found the scene very funny. Nancy then read with her and the producers felt they could be family. She says she was in the right place at the right time.
Unfortunately, the show only lasted one season, but in 1977, Beverly was offered the role on We've Got Each Other. The plot for this show was that Stuart Hibbard (Oliver Clark) worked at home, cleaning and cooking while his wife Judy (Archer) worked in LA for photographer Damon Jerome (Tom Poston). Stuart had to deal with domestic situations and his next-door neighbor Ken (Martin Kove) while Judy dealt with work situations and secretary Donna (Renn Woods). Like her first show, this sitcom only lasted one season as sell.
In 1976 she accepted another permanent role as Mrs. Robert Bernard. She met her husband through an acting teacher. He was also an actor, doing a lot of voice-over work.
During the 1980s, she would receive offers to play recurring characters on four shows.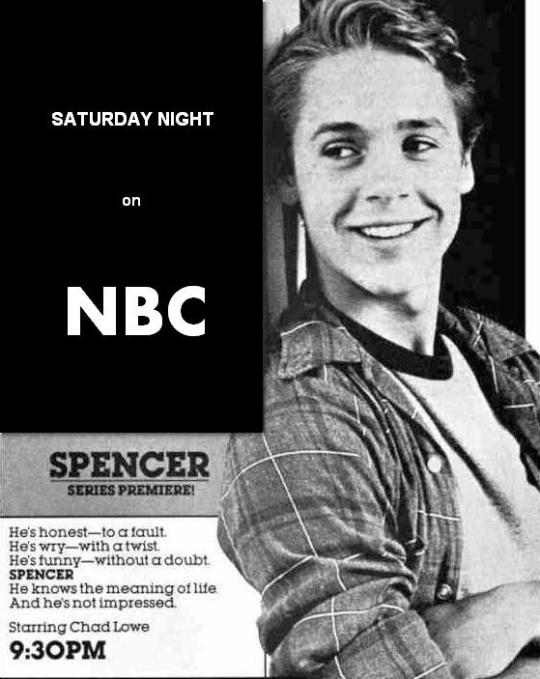 On Spencer, she played Miss Spier, a divorced friend of Spencer's mother. Most episodes show Spencer, played by a very young Chad Lowe, humorously dealing with the drama of high school.
In 1985 she was on ten episodes of Washingtoon. This is a little-remembered show that aired on Showtime. The plots centered around a senator who wasn't too bright and Archer was his secretary on the show.
In 1988, she appeared on ALF as neighbor Mrs. Byrd.
One of her best-known roles occurred on Mama's Family. Beverly portrayed Iola Boylen from 1986-1990. In the Sitcoms Online interview, Archer talked about being on Mama's Family. She explained that the network version was cancelled, and Joe Hamilton decided to recreate it in syndication. At that time, no one really did syndication shows. Archer says he was a pioneer in the field. Betty White and Rue McClanahan moved over to Golden Girls, so there was a gap for a new character and Archer was hired for the syndicated show. She says some of her favorite moments on the show were working with Ken Berry. She described him as the funniest person on the planet.
Beverly tried her hand at writing and received credits for scripts for Mama's Family, Working Girl and ALF.
In addition to these regular roles, she guest starred on a variety of shows, including It Takes Two, Family Ties, The Fall Guy, and My Sister Sam.
During the decade of the nineties, Beverly was again lucky enough to gain a recurring role on five additional shows: Married . . . with Children, Aahh Real Monsters, Jumanji, The Young and the Restless, and Major Dad. On Married . . . with Children, she was a sexually repressed librarian who falls in love with Bud.
On Major Dad, she played the role of Alva Bricker, gunnery sergeant. During an interview with Jerry Buck in 1992, Archer says she used John Wayne for her role model for Alva because he was the only Marine she could remember. Describing her character on the show, Archer says "She's the best Marine on the base. I think the driving force behind the characters is that she's the best. But the personal stuff is fun to play. She has a wild sex life, but the crux is that she's incredibly efficient as administrative chief of the commanding general's office."
After portraying so many school-marm types of characters, she was happy to have a different sort of character to work with. Beverly says Gunny has a macho-style to her femininity. She treated relationships the way men typically did. She didn't want to be tied down to one man.
Beverly joined the cast in season two. Once again, she benefitted from the fact that several characters from the first season were let go. The show was produced by Rick Hawkins who also worked with her on Mama's Family. Archer loved the fact that Gunny was so different from Iola on that show.
She also guest starred on nine shows, including Full House, Love and War, and Grace Under Fire throughout the 1990s.
In 1995 she was part of the fun, satire, The Brady Bunch Movie, playing a teacher who gets caught stealing.
Beverly accepted that she was typecast in many of her roles. As she described it, "Nobody's going to let me play a normal human being, certainly not a lead. Certainly not a normal next-door neighbor. I'm there to add a character twist. That's my living and with this mug, what do you expect?"
Beverly retired in 2002. Beverly may have retired, but she was not sitting around the house twiddling her thumbs. She opened an antique shop in the Catskills in upper New York which she ran for about eight years, spending half the year in New York and half in California. She finally moved the shop to California to eliminate the bicoastal living.
She also wanted to do a lot of traveling. Now she is sculpting with clay and getting to travel. She studied her craft in Italy. In 2008, Beverly had an exhibit at the Xiem Gallery in Pasadena, CA, entitled "2008: A Year of the Pig: A Beginner's Journal." The exhibit included some of her thoughts on her art:
"There was so much to learn.
Despite the fact that I began with 365 pigs I never thought back then that I would be able to count on two hands the number of pieces I have made that are not critters. I cannot seem to divorce myself from them. Nor do I want to.
Our relationship to other animals is quite a complex one, of course. We tend to imbue them with attributes and feelings we admire. We find our domestic companions delightful, amusing, courageous and intelligent…..all attributes we would like to see in ourselves. We even find the critters we eat to be companionable as well as useful.
Perhaps I will branch out eventually. Perhaps to wild animals. We think them fascinating, noble and mysterious. And yet, we threaten them, hunt them or ignore them and fail them constantly.
One can't know for certain but I imagine that in years hence I will still be working on the animal form.
There is so just much to learn."
While I'm sad, her retirement took her out of our living rooms, she seems to have found a wonderful new career. Since writing my blog, and writing in general, has become my almost-retirement career, I understand the passion and satisfaction she is experiencing in her new art life.
When asked about the type of roles she wanted to play or would like to have if she had not retired, Beverly responded that "I loved doing comedy, and there is no greater gift than coming to work laughing every day." I hope she is still laughing every day, and I thank her for the many days of laughter she provided for us.