Reading Rainbow was an American 30-minute children's series that was broadcast on PBS. The show began in 1983. Producing 155 episodes, the series aired new episodes until 2006 and then showed reruns until 2009.
The show was developed to encourage children to read. Twila Liggett created the show with Cecily Truett Lancit and Larry Lancit of Lancit Media Productions. Lynne Ganek, Tony Buttino, and host LeVar Burton were also part of the creative team. The group met with Fred Rogers, Joan Ganz Cooney, and The Electric Company crew to explore ways to make television more engaging to fans. During an interview in 2003, Burton said "I think reading is part of the birthright of the human being. It's just such an integral part of the human experience—that connection with the written word."
Many educators found that during the summer, children lost a lot of their reading abilities because they were watching "uneducational" television and not reading. The producers of the show wanted to air a new program during the summer months that would keep kids excited about reading even when they weren't in school. It was a great goal, but the show was often threatened with cancellation due to a lack of funding.
The show received more than 200 awards including a Peabody Award. Ten of its twenty-six Emmys were for Outstanding Children's Series. It was the third-longest children's show on the air right after, you guessed it, Mister Rogers and Sesame St.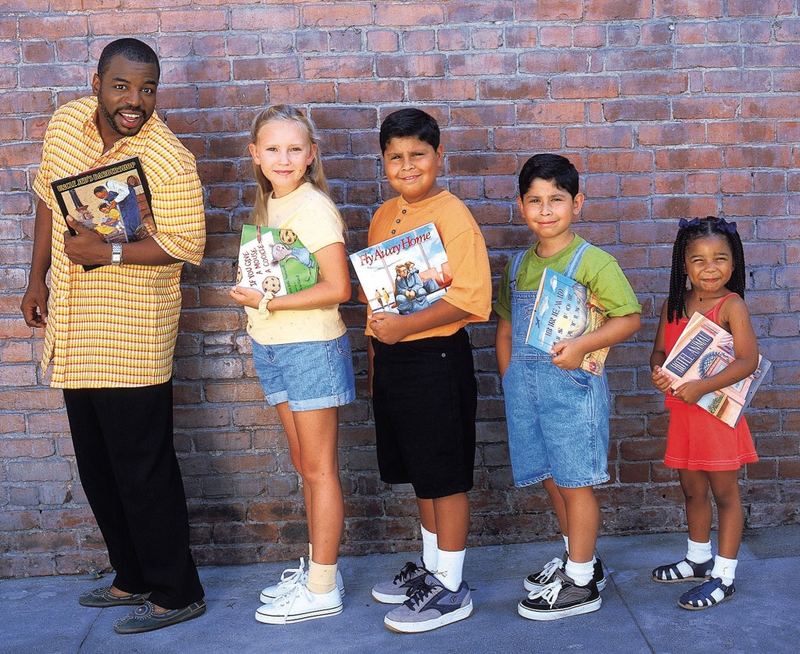 A topic was introduced in each episode and then a featured children's book was read, often narrated by a celebrity. After the story, Burton visited places relating to the theme of the day. The show ended with book suggestions for kids to read. In an Esquire interview in 2019, Burton discussed why listening to books is so important: "It gives you the opportunity to, without the mechanism of reading, engage immediately in your imagination. When you're reading, you're multitasking. You're reading and making the movie in your head. When you're listening to storytelling, there's no activity, there's no multitasking—you're indeed in your imagination as you're engaged with the content of the story. It's a shortcut for visualization."
Steve Horelick was the composer of the theme song with Dennis Neil Kleinman and Janet Weir writing lyrics. The show had three versions of the song with the third version sung by Chaka Khan.
There are a lot of great stars who showed up to read to kids, including Ruth Buzzy, Julia Child, Ossie Davis, Ruby Dee, Kermit the Frog, Peter Falk, Jane Goodall, and Run D-M-C.
Margret Aldrich in wrote an article in 2014, and she chose the top ten books from the series. It's a great place to start if you want to find a couple of books to read to your child.
All the Colors of the Race by Arnold Adoff, read by Maya Angelou.
Sunken Treasure by Gail Gibbons, read by Robert Morse
On the Day You Were Born by Debra Frasier, read by Patrick Stewart.
Amazing Grace by Mary Hoffman, read by Tyne Daly.
Animal Café by John Stadler, read by Martin Short.
The Magic Schoolbus Inside the Earth by Joanna Cole, read by Keshia Knight Pulliam.
Paul Bunyan by Steven Kellogg, read by Buddy Ebsen
Arthur's Eyes by Marc Brown, read by Bill Cosby.
Bringing the Rain to Kapiti Plain by Verna Aardema, read by James Earl Jones.
Abiyoyo by Pete Seeger and Michael Hays, read by Pete Seeger.
So, why was the show canceled? According to John Grant, who is in charge of content at WNED Buffalo, the show's home station, "The show's run is ending because no one—not the station, not PBS, not the Corporation for Public Broadcasting—will put up the several hundred thousand dollars needed to renew the show's broadcast rights." And, just like that, the last chapter was closed for good.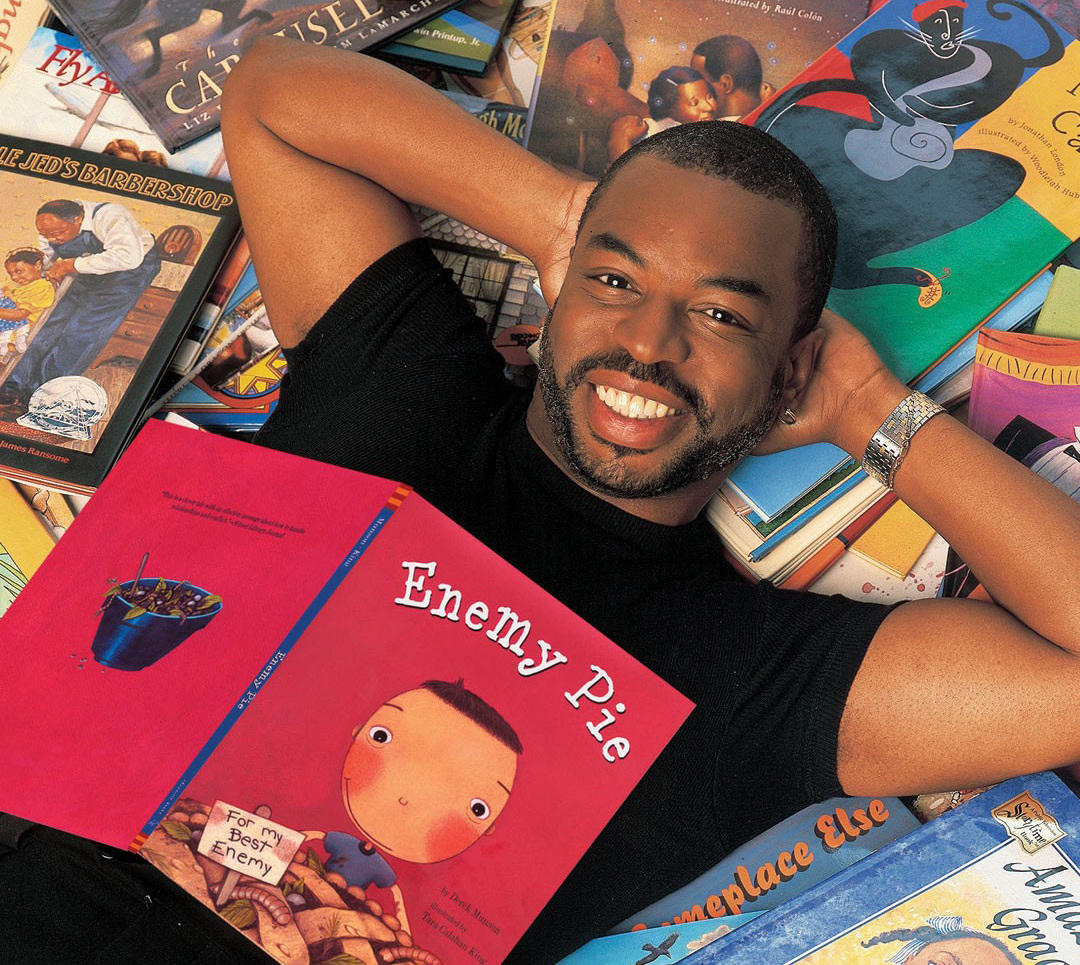 Reading Rainbow was an essential motivation for kids to read. However, adults have to realize that they also have to make time for reading. Let's allow Levar to have the last word. In that Esquire interview, he also talked about why all of us need to read:
"You need to make the time. You have time to eat; you have time to sleep; you have time to love. I think reading for pleasure is an act of self-care, genuinely. I really do, especially in today's world. You've gotta turn off the news; you've got to create some escape time in your imagination. You have to feed yourself, people! Otherwise, we have a tendency to get locked into the circumstances of life, and less engaged in the solution aspect of ourselves. It's really critical for us to read for pleasure. One of the miracles of the modern era is that on my iPad, and consequently, because of the Cloud, on my phone, I carry a library of reading material. I mean, literally a library. It's so available. We just have to shift our awareness a degree in that direction."