This month's blog series is all about the Teen Scene. We are going to start and end the series with Melissa Joan Hart.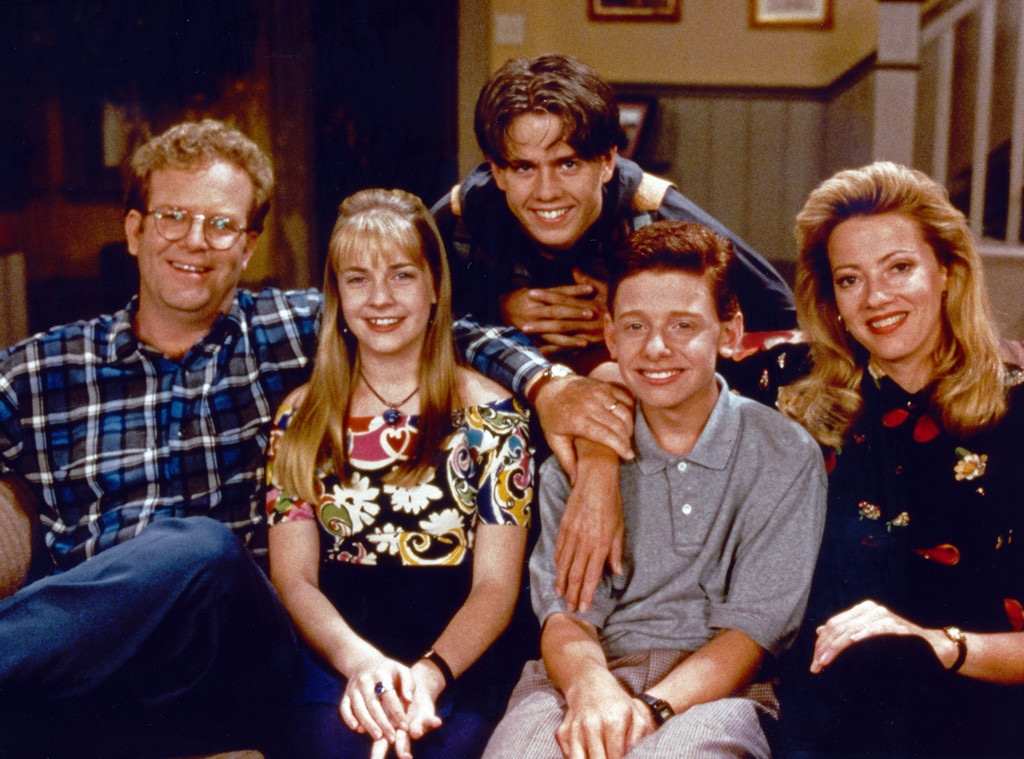 Those of you who grew up in the 1990s or, as in my case, had kids growing up in the 1990s, will remember Clarissa Explains It All. My son Shawn loved this show, and I began watching it with him and actually looked forward to tuning in.
Mitchell Kriegman created this show for the Nickelodeon network. From March of 1991 through October of 1994, 65 episodes were produced. As a personal aside, Kriegman also created Bear in the Big Blue House. With kids growing up in the nineties and 2000s, can I say Clarissa Explains It All, Bear in the Big Blue House, and Arthur were a breath of fresh air compared to most of the kids' programs on television at that time.
Clarissa Darling (Hart) is a teenager who lives with her brother, Ferguson (Jason Zimbler), whom she finds extremely annoying, and her parents, Janet (Elizabeth Hess) and Marshall (Joe O'Connor), whom she likes a lot. She also has a best friend Sam (Sean O'Neal) who happens to be a boy. Clarissa also has a pet alligator named Elvis.
Like George Burns in his 1950s show, Clarissa often addresses the audience directly. The plots had to do with things all teens are sweating out like first crushes, training bras, getting a driver's license, cheating at school, etc. Another unusual feature of the show was Clarissa explaining the theme by using a fictional video game or a news segment. Clarissa has pretty liberal parents, so sometimes she has to do her own punishments or life lessons. For example, in one show she mistakenly takes a piece of lingerie from a store. Her parents don't punish her because it was an accident, so she spends the episode trying to fix the situation.
Clarissa's character makes the show. Although she is a teenager, she is witty, sarcastic, realistic, and a lot of fun to be around. Kriegman says the role of Clarissa was between two actresses, Melissa and another girl. He thought the other girl really seemed to be "Clarissa," but he said Hart "was so charming and she just lit up the screen. Because she did that, I could load her up—make her really quirky and different. She could make it play."
Clarissa also has a creative fashion look. Her unique style was created by Lisa Lederer who came from the magazine industry. Lederer didn't want Clarissa to look like a tomboy or a weird girl: she wanted her to be able to express herself. She said, "It felt like what we were doing was creating this girl in a more real way, to represent the way that girls—that people—normally dress." Her clothes were all about expression. She did influence people. Girls' clothing at the time was pretty matchy-matchy, but an ABC executive told Kriegman that his daughter came downstairs in mismatched items and leggings. He asked her what that was all about and she said "I'm dressing like Clarissa."
Her brother Ferguson is a mischievous guy who is always trying to spy on her. He loves money and is often trying to come up with schemes to get some. Like Alex on Family Ties, he considers himself a loyal Republican. The show emphasized that sibling rivalry was just part of the family's life, nothing to make a moral of. Kriegman said writers got extra points if they came up with a good sibling rivalry story.
Sam is very bright and loves skateboarding. His parents are divorced. He lives with his dad, a sports journalist because his mother "ran away" to the Roller Derby. Sam is often seen climbing a ladder to her room introduced by the same guitar chord. Kriegman explained that this was a way to get him into the house to interact with her quicker and there was never any connotation that they were in a relationship.
That bedroom set was the most complex one on the show. On the wall there is a They Might Be Giants poster. In Kriegman's stylebook for the show, he said there was a science experiment in one corner regarding watering plants with club soda, Perrier, and Evian. There was also a dollhouse made by Marshall for Clarissa, as well as a collection of hats, and hubcaps. Kriegman said that he had a specific idea for the look of the room. The designer wanted it to be a girly room and insisted on painting it pink. So, after it was painted, Kriegman informed the designer that now they were using black car paint to paint checkers all over the wall.
As a funny aside, Kriegman made a rule that no purple could be used on the set. No, he was not anti-Minnesota Vikings. The explanation was odder than that. He said he didn't mind purple, but he had advice from someone in the business who told him to make an executive rule and stick to it, so that was his executive rule. He said it became a bit of a challenge for set and clothing designers to sneak in purple when they could.
Clarissa's mom is often sought out by Clarissa for life advice. She works at a children's museum and is an environmentalist and a proponent of vegan and organic food. Her meals were often mentioned in the episodes. Her dad was an architect who often designs very unusual buildings with creative shapes, often tourist attractions. Like the Keatons on Family Ties, Marshall and Janet were hippies in their earlier life. He typically refers to Clarissa as "Sport" and his advice is not as sage as his wife's.
Part of the fun that surrounds the show came from Kriegman's background. He was a short story writer and had worked on a variety of shows including Sesame Street and Saturday Night Live. He wanted the audience to be able to get into a 13-year-old's mind to understand the events she was experiencing. One of the writers on the show was Suzanne Collins who went on to write The Hunger Games. Some other writers include Michael Borkow who wrote for Roseanne, Malcolm in the Middle; and Friends, Becky Hartman Edwards who wrote for The Larry Sanders Show; Glen Eichler who wrote for the Colbert Report; Peter Gaffney who wrote for The Simpsons; and Alexa Junge who wrote for Friends and The West Wing.
Rachel Sweet sang the theme song which was a melody singing "na na na na na na" with snippets of "Way cool" or "Just do it," or "All right! All right!" Perhaps she was a fan of Matthew McConaughey. Kriegman said Sweet was a friend of his and he did not give her any direction for the song.
The show was nominated for an Emmy Award in 1994 for Outstanding Children's Program. It was beat out by Kids Killing Kids/Kids Saving Kids. Avonlea was also nominated that year, and I would emphasize that neither Clarissa or Avonlea was really a children's program; it was great viewing for everyone. Also, Hart, O'Neal, and Zimbler all received Young Artist Award nominations; Hart won three Young Artist Awards during the run of the show.
The show continued to have great ratings, but the network canceled the show because they felt Clarissa was getting too old. The cast didn't have any warning that things were coming to an end. They spent about 70 hours on each episode, so they spent a lot of time together and were very close. Some of the crew helped Melissa with her school projects, and the cast threw a high school graduation party for her. Kriegman said that "adults and kids got together Friday nights after the show was done and had the best party. Everybody was so happy to be with each other."
I have great memories watching this show with my kids and repeating one-liners from the show. It had realistic but humorous plots, fun and memorable characters, and interesting dialogue. It appealed to both kids and adults and to boys and girls. Kriegman said that "The idea that you do something 20 years ago, and everybody still remembers it–not just remembers it fondly, but passionately, and cares about it—I just love it. It's the most satisfying thing in my career."
The show was refreshing and witty. Clarissa once said, "Maturity is a boring state of mind." If that's true, no cast members or television viewers were very mature during an episode of Clarissa Explains It All.