For the month of July we are taking a look at some of the innovative talk shows of the past. With only three channels to choose from in the sixties, almost everyone tuned into The Tonight Show Starring Johnny Carson. However, talk shows were also popular during the day.
The Mike Douglas Show began in Cleveland, Ohio in 1961. It had light banter with guests and featured musical performers daily, although more serious interviews were also conducted from time to time. In 1963, the show was expanded to Pittsburgh, Boston, Baltimore, and San Francisco.
In 1965, the show moved to Philadelphia and went into national syndication that same year. One final move was made in 1978 when it relocated to Hollywood. For 1980, Douglas handed the show over to John Davidson to host. It went through some changes and replaced about one-third of the staff, but the ratings continued to plummet and it was officially cancelled in November of 1981 with more than 6000 shows and 30,000 guests.
Douglas was born in Chicago in 1925 and became a teenage singer, entertaining on the radio and in supper clubs. He sang a lot of big band numbers and became the staff singer at WKY in Oklahoma City before joining the Navy in WWII. He had two hits in the fifties, "Old Lamplighter" and "Ole Buttermilk Sky," but his career was not going anywhere, so he decided to turn to television.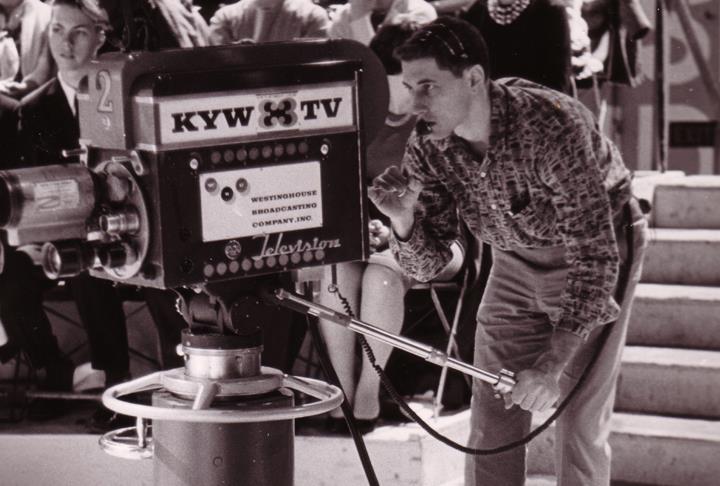 Douglas had a different celebrity co-host every week, and they interviewed a variety of entertainers. The show was very popular and had high ratings.  Douglas had a fun personality .  In 1976, Match Game received higher ratings, so Douglas made an unscheduled appearance on the game show to congratulate Gene Rayburn on having the number 1 daytime show on the air.
I could literally fill pages with the guest stars and musical performers who appeared on the show. Some of the more interesting ones included two-year-old Tiger Woods who showed off his golf swing for Bob Hope and James Stewart.
A Who's Who listing of guests also included Fred Astaire, Lucille Ball, George Burns, Sid Caesar, Angela Davis, Bette Davis, Judy Garland, Alfred Hitchcock, Malcom X, Mother Teresa, the Muppets, Ralph Nader, Richard Nixon, Vincent Price, and John Wayne.
A variety of musical genres were represented with performers including ABBA, The Beach Boys, The Bee Gees, James Brown, Ray Charles, Cher, Sam Cooke, Electric Light Orchestra, Marvin Gaye, Genesis, The Jacksons, Jefferson Airplane, Elton John, John Lennon with Yoko Ono, The Mills Brothers, The Rolling Stones, Sly and the Family Stone, The Supremes, and Frank Zappa.
Critics also liked the show. It received its first Emmy in 1967 and would go on to win four more.
Tom Kelly, who co-authored with Douglas on his memoir, revealed why he thought Mike was so successful: "One big key to his great success was he had his ego in check. He always let the guest have the limelight. He was a fine performer. He could sing, he could do comedy, he did it all, but he always gave the guest the spotlight."
I can remember my mother watching Mike Douglas most days while I played with my toys. Here we are sixty years later and afternoon talk shows like Ellen DeGeneres and Kelly Clarkson are still going strong thanks to pioneers like Mike Douglas who showed us the classy way to be a host.