After learning about Your Show of Shows last week, we are going to take a closer look at some of the forces behind the award-winning show. We begin with Imogene Coca.
Imogene Coca was born Emogeane Coca in 1908. Her father was a violinist and vaudeville orchestra conductor, and her mother was a dancer and magician's assistant.
She began appearing in vaudeville as a child acrobat. She also took piano, dance, and voice lessons as a child. She was drawn to dance and studied ballet and moved from Philadelphia to New York to become a dancer while still a teenager. Her first job was in the chorus of a Broadway musical, "When You Smile." For a few decades, she appeared in stage musical revues, cabaret, summer stock, and movies.
In 1935, Coca married Bob Burton. They were married until 1955 when he passed away.
Coca discussed her early career: "I never thought of myself in comedy at all. I loved going to the theater and seeing people wearing beautiful clothes come down the staircase and start to dance. I wanted to play St. Joan."
In her forties, Coca decided to add comedian to her slate of talents, and she was a natural. In 1948 she appeared on Buzzy Wuzzy on television. If you have never heard of it, don't feel bad. I thought it might be a kid's show. ABC was trying to develop its network, with all of its five stations. Jerry Bergen a comedian wanted to try a variety series. This 15-minute-long show lasted only four weeks.
She might not have had an illustrious beginning, but tv was good to Imogene. For fifty years, she would appear on tv, including six shows as a regular cast member.
In 1950 she joined the cast of Your Show of Shows, becoming a household name. She was nominated for five Emmys on the show. She won the award in 1952 and lost the other years to Gertrude Berg, Lucille Ball, Red Skelton, and Eve Arden. When discussing the chemistry that she and Caesar had, Imogene said "Two people couldn't be less alike than Sid and myself. But we kind of know what the other one's going to do. We pick up each other's vibes."
A born comedian, Life magazine described her as taking "people or situations suspended in their own precarious balance between dignity and absurdity, and pushing them over the cliff with one single, pointed gesture." A critic at the time, said she was not the typical, loud, brash comedian and was "a timid woman who, when aroused, can beat a tiger to death with a feather."
Your Show of Shows was a great success and everyone tuned in Saturday nights to catch the latest show. Fans loved the ongoing skits such as Coca and Caesar playing the bickering couple, the Hickenloopers or a Bavarian town clock that had real life figures and broke down whenever it chimed the hour.
Many viewers mentioned the parodies the show did of movies. These were similar to the ones the Carol Burnett Show also did so well. Two of the scenes that came up often in viewers' memories were the scene spoofing On the Waterfront when Marlon Brando tells his brother "I could have been a contender" and the parody of From Here to Eternity when Deborah Kerr and Burt Lancaster have a romantic moment on the beach. In Your Show of Shows version, the couple is continually hit with waves until they almost drown.
When the network chose to break up the Caesar-Coca team and give them their own shows, Coca had her own show, but it only lasted a year. For the rest of the fifties, she appeared primarily on drama shows which often aired plays.
In 1960, Imogene tried marriage a second time. She wed King Donovan and they would be together until his death in 1987.
From 1963-64, she joined the cast of Grindl which also lasted only one season. Coca played Grindl. She was an employee of the Foster Temporary Service, and she worked for Anson Foster (Jim Millhollin). Grindl accepts and completes a variety of jobs including babysitter, bank teller, and theater ticket taker. Most of the assignments get her involved in some type of crime or mystery. The show was on Sunday nights between Walt Disney's Wonderful World of Color and Bonanza which was a great spot, but it also competed with the popular Ed Sullivan Show.
In 1966-1967, she jumped into another new sitcom, It's About Time. This wacky show was created by Sherwood Schwartz and also starred Jim Millhollin. The premise is that two astronauts who were traveling faster than light end up in prehistoric Earth time and when they are unable to return, make friends with the locals living there. This show preceded The Ed Sullivan Show but then ended up competing with Walt Disney's Wonderful World of Color.
During the seventies, she appeared on many shows, including Bewitched, Night Gallery, The Brady Bunch, and Love American Style.
Her busy career didn't flounder in the eighties. She continued to guest star on shows including Trapper John, MD and Mama's Family. She appeared in an episode of Moonlighting which produced her sixth Emmy nomination. She would lose to Shirley Knight for thirtysomething.
She was in movies off and on through the decades and perhaps is best known for her role of Aunt Edna in National Lampoon's Vacation.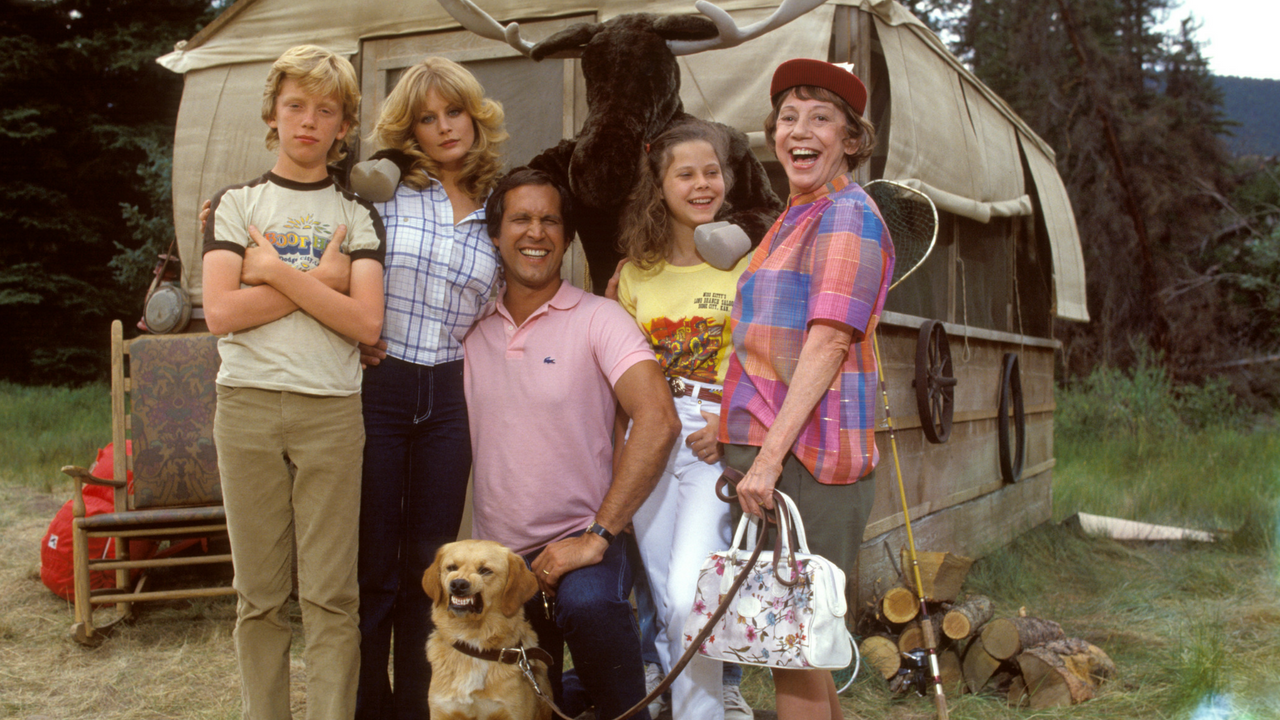 Of course, during these decades she also continued to appear on many variety and game shows. You will spot her in reruns of The Carol Burnett Show, The George Gobel Show, and Bob Hope and Dean Martin specials among other shows. She also did not ignore her early love of Broadway. She received a Tony Award nomination for "On the Twentieth Century."
In 1988 at age 80, Coca received the Lifetime Achievement Award in Comedy; her male counterpart receiving the award that year was George Burns. She was also honored in 1995 with the Women in Film Lucy Award, named for Lucille Ball.
Coca finished her career voicing characters for children's programming. Sadly, she suffered from Alzheimer's disease. She passed away at home in 2001. When he heard of her passing, Sid Caesar said, "All the wonderful times we shared together meant the world to me."
Imogene Coca was truly a special person. She had several different careers rolled into one. It's hard to imagine that she did not begin comedy until her forties because she was one of the best. I'm sad that at the end of her life she was not able to retain the beautiful memories she gave us during her professional life. Thank you for creating a lifetime of special moments that you left for us.